At Naturally Canine Grooming we strive to provide customers with a professional, trustworthy and reliable service while always going that extra mile to achieve top quality and sleek grooms for your four legged best friend!
All our doggy parents will receive a 5-10 minute consultation on their first visit as we want to find out all about your dog! As a result this helps us to tailor the groom and service to not only your dog's coat type, skin condition, health and temperament but it allows us to create a grooming style that suits your lifestyle (easy to maintain!) and compliments your personality.
We LOVE being creative!
K9 music choice
Aromatherapy infusion
Certified Organic Shampoo

Standard Groom
 We offer nothing but the works at

Naturally

Canine Grooming as we think it's important for your dog's health that any of the features below are not missed out!
All standard grooms include the following features:
Health check (ears, nose, eyes, paws, mobility & skin)
Ear plucking (if required) and ear cleansing
Nail clipping
Paw pad hair tidy
Eye area cleansing
Hygiene tidy
Bath including message with certified organic shampoo & conditioners
Minimum of 2 shampoos
Brush-out & blow dry
Clipping, scissoring & styling
Finished with Salon signature perfume (water and essential oils only).
Take home bows or bandana or bow ties.
Natural treats as a reward to encourage positive behaviour (parents permission of course)
Grooming tips/advice at home – we love to help you keep your pooch looking their best away from the salon!
Prices – cost for a full groom range from $45.00 to $75.00 depending on size, breed, temperament and coat condition.

Shampoo and Blow dry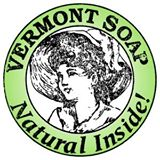 At Naturally Canine Grooming we offer a massage bath, blow out and nails trim for those that may not need a full groom. This service includes the works, with certified organic shampoo and conditioner and our salon signature perfume (water and essential oils). Price – starts from $25.00.

Certified Organic Pet Shampoo Made From Organic Oils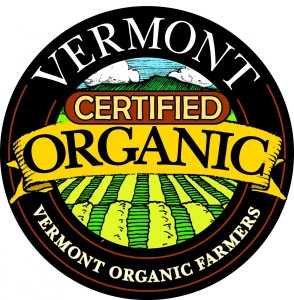 Your best friend will smell the beneficial oils, a true zen experience, applied with a comforting massage throughout the body, belly,limbs, through the coat and into the skin.  
Vermont Soap Organics is the first USDA Certified Organic Pet shampoo.  It's a safe and non-toxic alternative to detergent and chemical shampoo products for pets.  This wonderful product is perfect for sensitive pets.
Ingredients: Vermont Soap Organics Pet Shampoo is made from organic coconut, olive and jojoba oils, organic aloe vera, and a combination of natural and organic essential oils. Natural rosemary extract is the only preservative. This eco-friendly natural liquid soap product is extraordinarily mild, hypoallergenic, and free of petroleum or animal by-products. It meets all USDA Organic Food Standards. Our factory and products are certified by NOFA and Vermont Organic Farmers (VOF).
Synthetic detergents contain many ingredients which are toxic and harmful to our four legged friends. Instead, conscientious pet owners should use natural liquid soap products designed with your pets health and well-being in mind. Dogs should be bathed every month to remove accumulated toxins that can make them more susceptible to disease. However, excessive bathing, especially with improper cleaning products, may remove natural oils and dry out a pet's skin and coat.
Many animals develop sensitivities to the detergent chemicals commonly used in pet shampoos today. Because no chemical detergents, synthetic fragrances, colors, or antimicrobial preservatives are used in Vermont Soap Organics Pet Shampoo, the possibility of sensitivity reactions is greatly reduced. The natural essential oil blend also helps to repel fleas and ticks without poisoning your pet.